How PUMP Vision™ Works with Your Pump Station Controls
There are many options available today for pump station controls. Continued innovation in control software and monitoring software adds to the complexity of selecting what you need in a pump station control panel.
Do I need to include variable frequency drives (VFDs), or are NEMA across the line motor starters sufficient?
Should I use hardwired control logic, or is selecting a programmable logic controller (PLC) with a human machine interface (HMI) screen a better solution?
Can I remotely monitor my control panel without buying a secondary remote telemetry unit (RTU)?
If I select a PLC, do I need to have a custom program written, or is a pre-engineered solution, like PUMP Vision™, sufficient for my requirements?
In this article we seek to outline some solutions to these questions and provide additional insights into the PUMP Vision™ control program's versatility for pump station applications.
Variable Frequency Drives vs. NEMA Starters vs. Soft Starters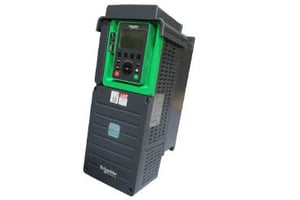 There are multiple ways to energize and start an electric pump motor, however they have varying capabilities and cost. A variable frequency drive is recommended for applications where a pump is required to operate a different conditions points and pump speeds, or for applications that require phase conversion. VFDs can protect the pump motor from inrush current side-effects, provide the best energy efficiency use, and vary the pump speed or motor RPM based on application specific inputs.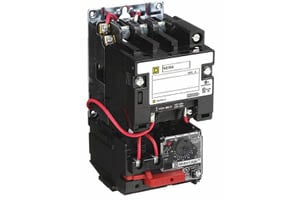 For basic start / stop functionality and the most economical motor starting option, then NEMA motor starters are recommended and commonly used in pump station control panels. These typically are used in pump down applications based on a float switch level control and are common for lower horsepower non-clog or grinder pumps.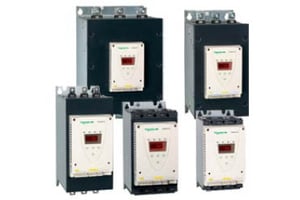 A hybrid option is a reduced voltage soft starter that protects the pump motor from inrush current side-effects and extends the motor service life. However, a soft starter is unable to provide application specific pump motor speed control or change incoming service phase.
Below is an outline of some common features and functionality between each motor starter type.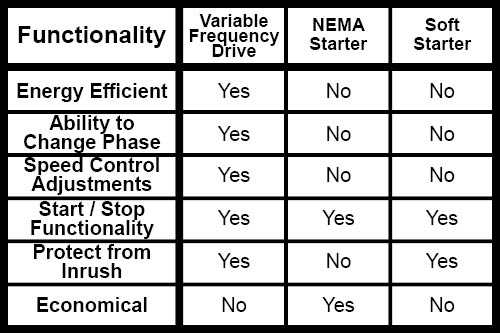 Hardwired Control Logic vs. Programmable Logic Control
In previous years most control panels would have hard-wired control logic to perform all functionality and alarm notifications for a pump station. This method required relays and wiring for every function or alarm but would increase the overall size of the panel enclosure.
A common method today is to use a programmable logic controller (PLC) that reduces the number of relays and hard-wired components in a control panel. Additional benefits of using a PLC include smaller enclosure sizes, easier to troubleshoot system alarms, integration with software monitoring systems, and they can be updated with new functions that become available with software updates.
Custom PLC Program vs. Pre-Engineered Program
For pump station applications, one option is to hire an electrical and software automation engineering firm to write a custom application specific program for one installation or to be used for a network of pump stations. This solution isn't for everyone as it can be a time-consuming, and expensive journey to get exactly all the functionality and features required. Also, updating this software program in the future will require additional engineering investment and costs.
Alternatively, there are numerous pump station specific software solutions on the market that can be specified and supplied for new control panel applications or field retrofit upgrades to existing control panels. The pre-engineered programs are economical and include many field adjustable inputs or alarms that can be managed and adjusted by the pump station service or maintenance personnel. These pre-engineered solutions can also be updated remotely by the control panel OEM as new features become available for a fraction of the cost of updating or adjusting a custom specific program.
Remote Telemetry Panel vs. Pump Controller with Remote Monitoring Capabilities
For pump station applications that require remote monitoring, one solution is to install a secondary remote telemetry control panel at each pump station. This RTU panel pulls operational and alarm data points from the pump station control panel PLC, logs this data, and shares it to an online cloud hosted platform.
Alternatively, we recommend using a pump controller that includes the ability to collect various data logs and trend charts. Then this is hooked up to a private network via wire, radio, WiFi, or cellular modem, and connected to the Internet via a password protected platform. These type of pump controllers include a specific IP address and can be integrated into an existing SCADA system and remotely monitored and controlled.
One pump controller that includes these data logging and remote monitoring capabilities is the PUMP Vision™ Universal Pump Controller, RTU, and Data Logger.
PUMP Vision™ Controls
Excel Fluid Group specifies and supplies pump station control panels with the PUMP Vision™ Universal Pump controller that offers full pump station management include pump control, Motor Vision motor monitoring, SCADA Vision communication capability and data logging.
The PUMP Vision™ touch-screen controller is available with a 6" (PV600) HMI screen or a 12" (PV1200) HMI screen, however, either option provides access to the following features:
Wet Well Level both Graphically and Numerically
Pump Flow Monitoring
VFD Speed Reference
Alarm Logs
Battery Backup
Trend Graphs
Pump Dashboards, up to 4 Pumps
Pump Station RTU Functionality
Motor Data and Power Monitoring
The SCADA Vision software is optimized for lift station monitoring and control, with the ability to easily and cost effectively expand to handle any number of pump stations. It also seamlessly integrates with other cloud hosted platforms like VT SCADA, Mission, and other custom SCADA software.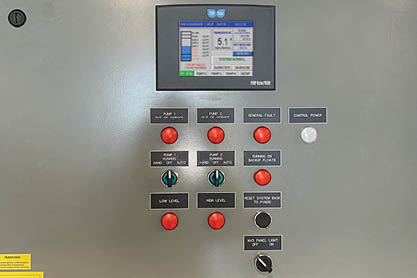 Excel Fluid Group is a single-source responsibility for stormwater, wastewater, and potable water pump stations with a particular focus on the Great Lakes and Mid-Atlantic regions. We partner with industry leading design firms, developers, and contractors to deliver a seamless experience in the pump station market. With this, we also have tips on what emergency power supply is right for your pump station or how to design an efficient pump station. If you have any questions on your pump station application and design, contact us today!