The Top Six Sanitary Pump Station Manufacturers
We at Excel Fluid Group, pride ourselves on designing packaged pump stations efficiently. We have installed over 5,000 pump stations nationwide and stand by our work. But we also understand it takes time and resources to ensure that you are meeting requirements, complying with specifications, and ultimately getting a pump station that meets or exceeds the project's needs.
We know there are a lot of other great pump station manufacturers out there. And we want our customers to be as informed as possible before making their pump station choice.
Here is a list of some of the companies that are solid sanitary pump station manufacturers.
1) Gorman-Rupp
Down the road in Mansfield, OH, Gorman-Rupp specializes in manufacturing sanitary pumps and pump systems. They offer self-priming centrifugal, standard centrifugal, submersible, rotary gear and diaphragm pumps.
2) PumpCon
Located in Conway, AR, PumpCon focuses on pump control panels and systems, designed to be compatible with all major pump brands for sanitary pump stations.
3) Ebara
While founded in Tokyo, Japan, Ebara Pumps Americas Corporation (EPAC) is based out of Rock Hill, SC. EPAC provides engineered pump and pump products focused for industrial, municipal, flood control, and residential water and wastewater applications.
4) USEMCO
From Tomah, WI, Universal Sanitary Equipment Manufacturing Company (USEMCO) engineer and manufacture packaged or prefabricated sanitary pump stations, control systems, and access doors for municipalities and industrial solutions.
5) Smith & Loveless
Out of Lenexa, KS, Smith & Loveless focuses on pre-engineered water and wastewater treatment and pumping systems for municipalities, industries, and military facilities.
6) ROMTEC
ROMTEC in Roseburg, OR specializes in designing, manufacturing, and installing sanitary pump stations for municipalities, residential and commercial developers, contactors, and civil engineers.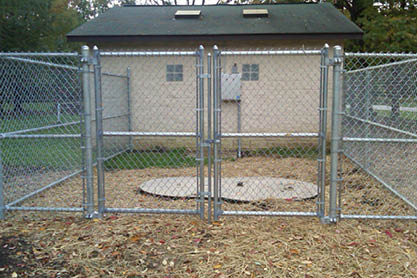 There are six sanitary pump station manufacturers nationwide to consider if you're looking for your next pump station needs. We also offer answers to frequently asked pump station questions and tips on how to design an efficient pump station. Have any additional questions about sanitary pump stations? Contact us today!