Pump Station Resource Library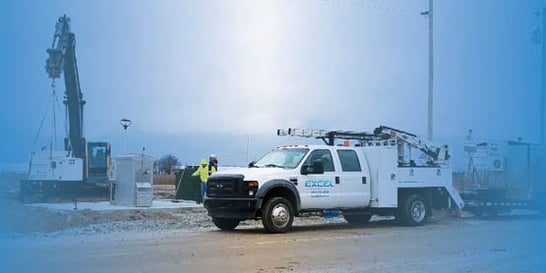 Do All the Research You Can to Get the Right Pump Station for the Job
The right pump station on a project is critical and there's always more than one way to get the job done. Since 1991, our team of veteran staff have been analyzing and innovating thousands of pump station installations. We bring the benefit of that experience to your project. Our Resource Library gets you access to:
Schedule a Lunch & Learn: Get a 1 hour presentation focusing on our project approach, partners we work with, industry challenges we solve, and overview of our pump station solutions, and more. Plus lunch is on us!
View Past Webinar Recordings: Our expert staff has put together 1 hour presentations highlighting topics in the pump station industry.
Prepackaged Pump Station Specifications: Download standard drawings, and technical specifications that can be adjusted for your specific project needs.
Schedule a NoVault™ Tour: Schedule time to jump on a half hour video call with our team of pump station experts and get an up close and personal look at our NoVault pump station design.
Schedule a Pump Demonstration: Get a live demo at your location of the Barnes SITHE pump trailer.
Excel Fluid Group Brochures: Get detailed PDFs of all of our pump station designs.
Case Studies: Check out some of our recent projects that might be similar to ones you have coming up.
Our goal for every project is to provide exceptional information and value, so you know you're making the right choice for your project.
Get access to the Resource Library by filling out the form and letting us know what you're looking for.