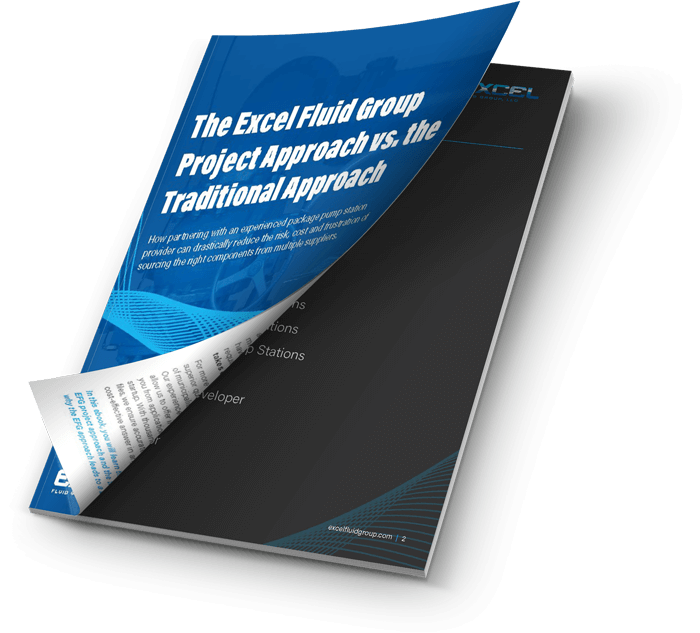 When it's built at EFG, it's built right the first time—on time, every time.
Whether you're an engineer, contractor or developer and need a water or wastewater solution for a municipal, industrial or commercial application, your project needs to remain on schedule and within budget. Projects fall off track because there are too many suppliers providing items for a single task. In the end, it's always "the other guy's fault."
That is what the EFG approach fixes.
At EFG, we strive to be your trusted advisor seeing every pump station project from beginning to end and service after that. With the EFG project approach, you gain the support of our dedicated project management teams at every step, from planning through installation. EFG delivers ongoing support and service from our entire team throughout the lifetime of your products. The result is lower overall and long-term costs and products that perform at their best, regardless of application.
Download the free guide today to learn more about our three-step approach and how we can help make your next project a success.